Development is a critical need in Nepal, where a diverse population struggles to access basic resources like education, healthcare, and livelihood opportunities. The most pressing challenges facing Nepali communities, particularly in rural areas, are poverty and a lack of resources. Families in these communities often struggle to provide even the most basic necessities for their children, making it difficult for them to attend school regularly and receive the education they need to succeed. Furthermore, many families lack access to basic healthcare, leaving them vulnerable to preventable diseases and illnesses.
Health: Improving Well-Being through Medical Support
It is in this context that Mutual Development Organization (MDO) operates. As a non-profit organization dedicated to improving the lives of people living in poverty in Nepal, MDO recognizes the urgent need for interventions that can make a real difference in people\'s lives. Through its focus on education, health, and livelihood, MDO aims to provide communities with the support they need to break the cycle of poverty and achieve a brighter future for themselves and their families.
In addition to education, MDO also focuses on improving the health and livelihoods of those living in poverty in Nepal. Lack of access to basic healthcare is a major issue in many communities, and MDO works to provide essential medical services to those in need. This includes providing basic health checkups, medical treatment, and necessary medications to those who cannot afford it. Through partnerships with local healthcare providers, MDO is able to extend its reach and impact even further.
Livelihood: Creating Economic Development through Tree Plantation Project
Also, another critical aspect of MDO\'s work is livelihood development. Many families in Nepal rely on agriculture for their income, but lack the resources and knowledge to make their farms profitable. MDO\'s Livelihood Support Project works with farmers to provide training and resources to help them improve their crops and increase their income. This includes providing seeds, tools, and training in sustainable agriculture practices. In addition, MDO also supports small business development and vocational training programs to help individuals build new skills and start their own businesses.
Education: Providing Access to Learning through Book Sponsorship Project
One of MDO\'s flagship projects is the Book Sponsorship Project, which provides sets of curriculum books to children in need. With the cost of education skyrocketing, many families struggle to provide the necessary materials for their children to attend school. MDO\'s Book Sponsorship Project ensures that children have access to the resources they need to succeed. For as little as $12, a child can receive a set of books that will help them attend school for a year.
Likewise,through these and other projects, MDO is making a significant impact on the lives of those living in poverty in Nepal. By addressing the most pressing needs of the communities it serves, MDO is empowering individuals and helping to build a brighter future for all.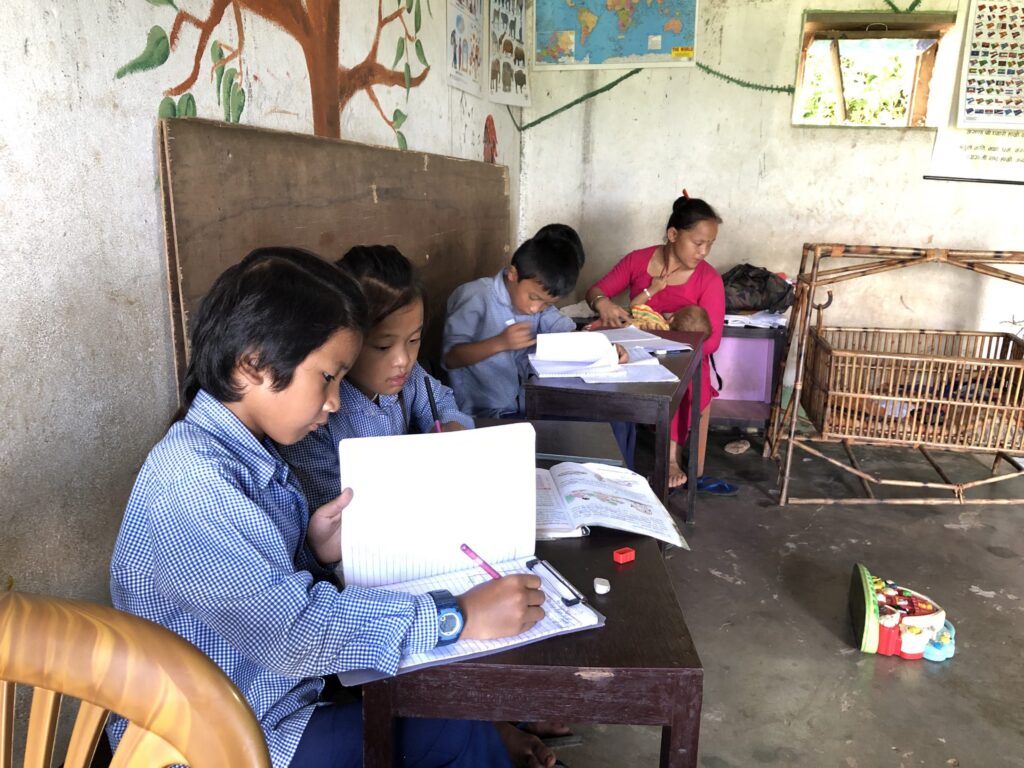 MDO also recognizes the importance of environmental sustainability and supports the Rainy Season Tree Plantation Project. This initiative provides poor farmers with commercial fruit and wood trees as a long-term investment for their economic stability. With the help of MDO, families can plant trees that will provide them with a source of income for years to come.
The Rainy Season Tree Plantation Project not only supports environmental sustainability but also promotes economic growth in rural communities. The initiative has been highly successful in providing farmers with a sustainable income and reducing their dependence on external sources of income. For just $5, a family can receive a seasonal fruit tree, while a commercial wood tree costs only $9. This affordable investment can bring long-term benefits to the community and promote sustainable economic development.
Development of Communities With One Project at a Time
Furthermore, MDO is committed to empowering individuals with special needs as well. The organization\'s Special Abilities Project provides support and resources to individuals with disabilities, enabling them to lead independent lives. From mobility aids to vocational training, MDO works towards removing barriers for people with disabilities and promotes inclusive communities.
MDO\'s projects are a testament to the organization\'s commitment to improving the lives of people living in poverty in Nepal. Through its various initiatives, MDO has successfully empowered communities and individuals, promoting sustainable development and a better future for all.

Read More : Empowering Marginalized Communities