The Humanitarian Walk, pioneered by M.D.O, provides a platform for both individuals and organizations to trek with a purpose for the betterment of humanity. Unlike conventional mountain trekking routes focused on tourism, our initiative ventures into remote communities overlooked by the tourist economy but in dire need. These areas lack government oversight and aid due to their geographical isolation.
Our program involves walking through these communities and immersing ourselves in their daily lives by staying with local families, actively contributing to improving their local economy. We delve into their cultures, lifestyles, and address their immediate concerns, aiming to understand their needs thoroughly. This firsthand experience enables us to potentially provide impactful support in the future, knowing precisely where and how to make a difference.
 Starting at $ 400 for 10 days + additional $ 250 for 5 day trek to DudhPokhari ( a sacred lake at 4600 m above sea level ) , founded by M.D.O.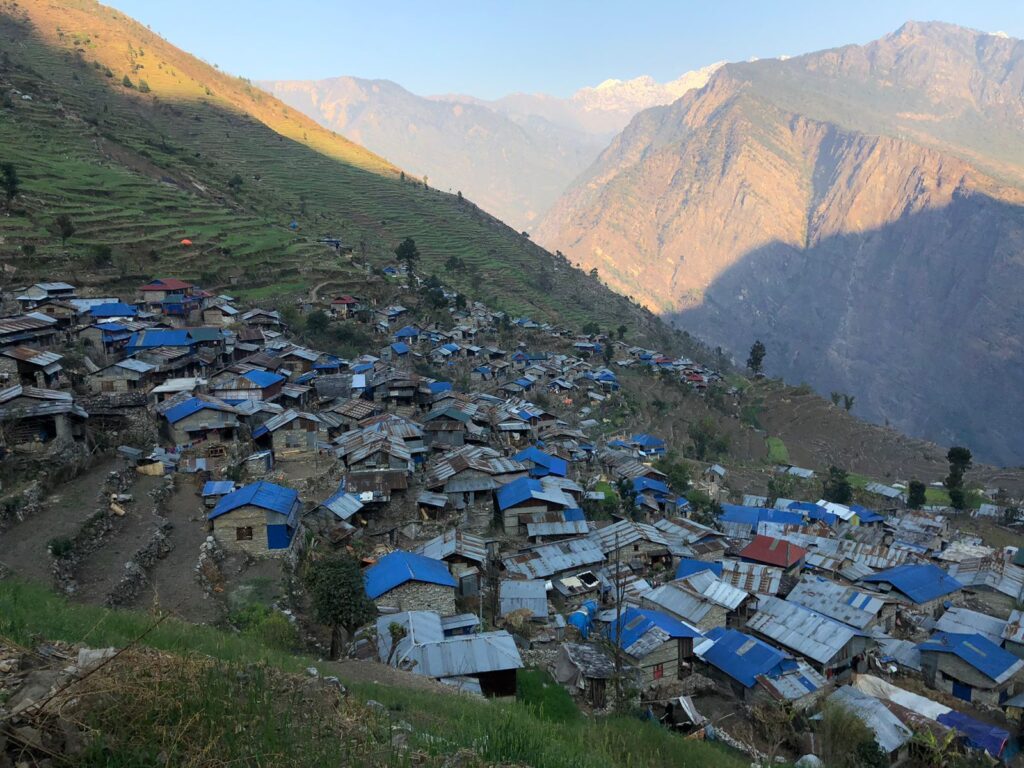 Starting at $ 1860 for 21 days where we walk and donate stationary supplies, agriculture supplies and medical supplies to 19 villages.